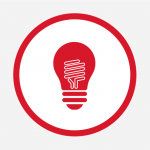 EXPLORE: 
strategy
In the Explore phase, we help you envision a clear workplace strategy. DISCOVERY TOOLS
Uncover key workplace issues to support the development of a workplace strategy.
[Brochure] How We Help WORKSHOPS
Explore topics such as user engagement, workplace culture, collaboration styles and privacy needs.
[Link] Workplace Trends WORKPLACE SURVEYS
Elicit crucial work environment feedback from employees and staff.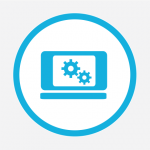 PLAN: 
design
The Plan phase is where we help transform your vision into reality. Live Design Experience
Create your future workspace in real time, in collaboration with a Red Thread designer. Concept Review
See your floorplan reimagined as an ecosystem of spaces with conceptual designs. Pilot Space
Test concepts, explore work settings and engage end users before a large-scale project decision. Design Applications
Reimagine your work environment with tailored work settings that meet your needs. Specification
In collaboration with your A+D firm, we can support you with worksetting typical details and drawings. Finish Selection
Ensure your surface materials compliment your overall aesthetic with recommendations, samples and 3D renderings. Technology Services
Realize the full potential of your space with structured cabling, electrical services, lighting design and acoustical services.
[Link] Technology expertise
[Brochure] Technology Services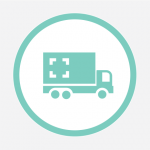 PROVIDE: 
implementation
In the Provide phase, we implement your plan, reduce complexity, and ensure a great result. Project Management
Rely on our PM experience for scheduling, budgeting, and overseeing installation and closeout.
[Blog] Our PM's Top 10 Tips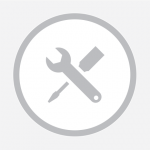 MANAGE: 
support
In the Manage phase, we keep your business running smoothly with comprehensive support. Onsite Service
Rely on us for complimentary warranty service on furniture. AV GroupCare service plans and Help Desk support technology systems.
[Brochure] Furniture Services
[Brochure] AV Service Plans Asset Storage & Tracking
Utilize our warehouse spaces to store and manage your assets. We efficiently track and report on your investment.
[Brochure] Asset Storage & Tracking Customer Web Portal
Order from company product standards, access project documents and important resources, manage assets, and more. Move Management
Rely on us for a smooth transition to your new space. Services include technology disconnect & reconnect and furniture deinstall/reinstall.
[Brochure] Move Services Technology Asset Recycling
Recycle your obsolete technology while keeping your data secure and the planet safe.
[Brochure] Technology Asset Recycling