These workplace solutions experts have a lot to say!
Red Thread employees from Connecticut to Maine and everywhere in between are experts in workplace solutions. Their insight into the workplace is well-backed by years of expertise in the field.
---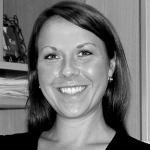 Stephanie Brock | Business Director, Maine
Stephanie has over 14 years of industry experience. She is responsible for leading the account management team, where she focuses on the organization of a company, provides tailored innovative solutions, and delivers high value through an exemplary customer experience. She manages Red Thread's business efforts in the Maine marketplace in serving corporate, higher education and healthcare clients.
---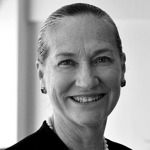 Susan Hughes, EDAC | VP
With over three decades of experience, Susan is responsible for managing the overall Red Thread relationship with our Healthcare clients. She is committed to providing an exceptional customer experience. Through leadership and business acumen, she creates value for her clients through discussions around organizational strategy, healthcare drivers and the impact on space. Understanding each organizations unique goals and challenges allows Susan to facilitate the creation of high performance environments that support the needs of the patient, caregiver and their families. Susan is EDAC (Evidence Based Design) certified and holds a Bachelor of Arts degree from Boston University.
---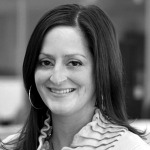 Aimee Jean | Manager of Design Services
Aimee has over 15 years of industry experience. She is responsible for managing the design resources in her region, providing an exemplary customer experience service, and achieving the highest standards of design thinking, typical development, renderings and specifications.  Aimee has experience working on projects for corporate, government, healthcare and institutional clients. She works with our designers to support creative thinking around product applications and ensures all design needs are met to the client's satisfaction. Aimee holds a Bachelor of Science in Interior Design from Endicott College. She is a NCIDQ certified designer, active member of IIDA New England and is currently studying for the LEED CI exam.
---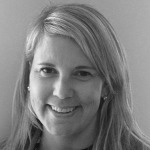 Jennifer Landman | Manager of Project Management
Jennifer has been involved in the industry for over a decade. Her expertise lies in logistical, operational, budget and schedule management as well as problem solving and communication. Jennifer provides oversight and advisory support to our project managers. Jennifer's tenure and extensive experience is invaluable in planning and critical decision making for project success. She holds a BS in Marketing from the University of Massachusetts at Amherst.
---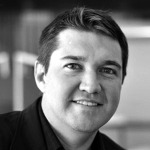 Owen Milne | Corporate Accounts Manager, Vermont
As Manager of Corporate Accounts and Integrated Interiors at Red Thread, Vermont, Owen blends his deep expertise in workplace dynamics, change management and organizational behavior with development skills to help area organizations manage and enhance connections in the workplace. Recent projects include Central VT Community Action Council's new headquarters in Barre, HowardCenter's office for developmental services in Burlington and VT League of Cities and Towns' new headquarters in Montpelier.
---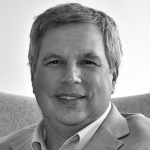 John Mitton | VP of Audiovisual Technology
John has led the growth of our audiovisual division for the last decade. Under his leadership, Red Thread became the 28th largest AV Integrator in the nation and the winner of Building Magazine's "Best AV Integration" in 2010. John is an active member of USAV Dealer Advisory Counsel, helping to set the strategy direction for the USAV Dealer community. At Red Thread, John is responsible for maintaining executive level relationships with our clients. He consults on technology trends and real world applications that can make an impact on your business. He is responsible for strategic and day-to-day operations of the audiovisual group.
---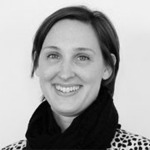 Erica Mullen | Digital Content Manager
Erica has more than 10 years of experience working in marketing and design. She is responsible for managing Red Thread's digital marketing efforts, brand presence and artistic direction. She believes that effective communication design addresses hierarchy, relevancy and simplicity. Erica graduated with a BA in Art from the University of Southern Maine and has completed additional studies at Massachusetts College of Art and Design.
---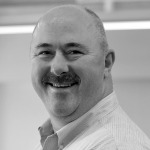 Larry Velie | Director, Architectural Solutions | Steelcase
Larry has more than 25 years of experience in the architectural systems and construction industry. He is a current member and past President of the Association of Facilities Engineers, a Membership Coordinator of American Society of Safety Engineers, an Official Test Writer for the American Institute of Constructors' certification for Certified Professional Constructors, and a member of the International Facilities Management Association (IFMA). Larry holds a Bachelor of Science degree in Construction Management and an AAS Building Construction Technology from Ferris State University, Big Rapids, MI.