Audiovisual Solutions Systems Integrator
PRODUCT SPOTLIGHT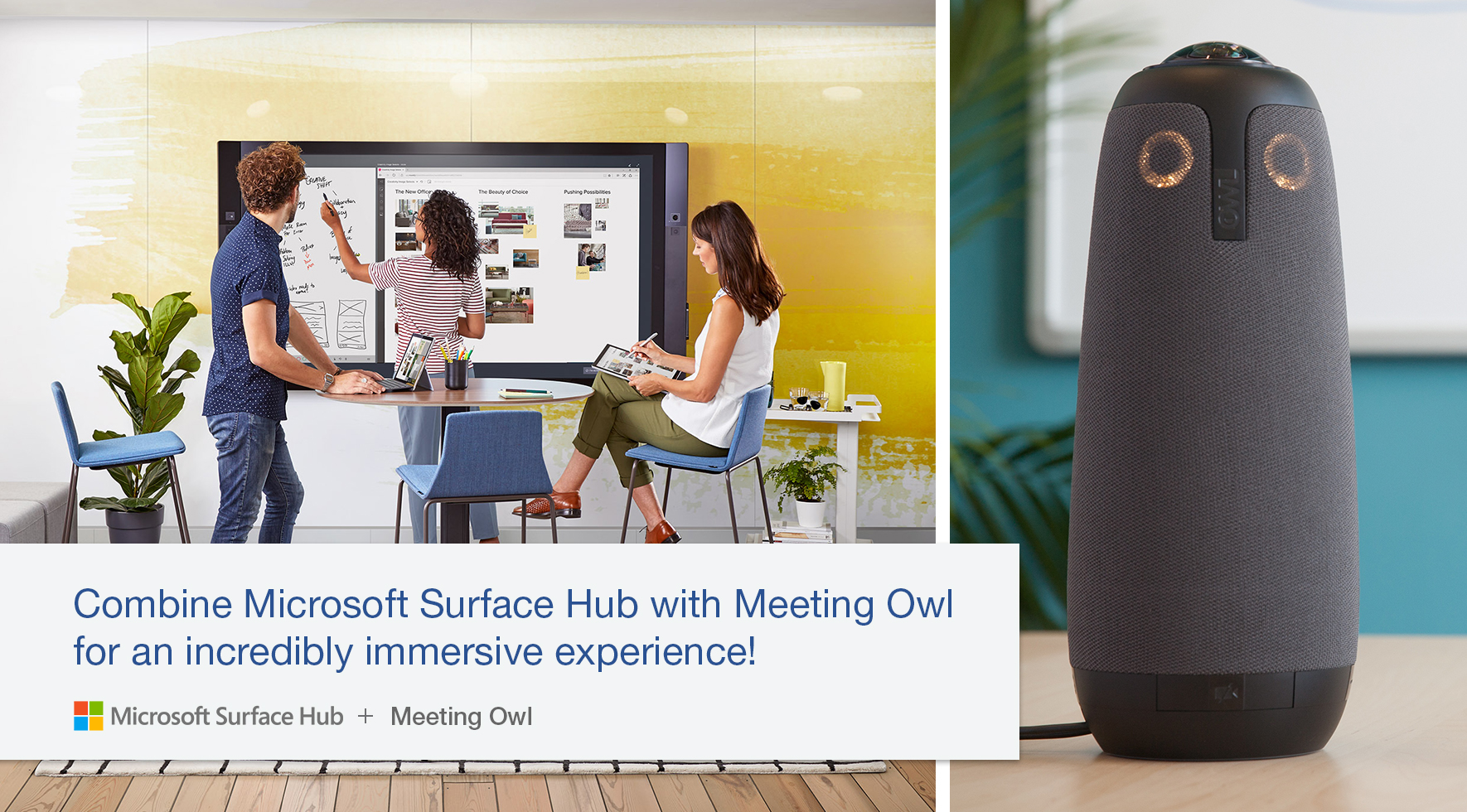 Microsoft Surface Hub + Meeting Owl
When you combine Microsoft Surface Hub + Meeting Owl, you create the ultimate immersive experience for local and remote participants.
Is your technology easy to use?
A positive experience for your people is the ultimate goal. We work with you to assess your needs and recommend the best audiovisual solutions, including custom designs!
Worried about buyer's remorse?
We know that getting accustomed to new audiovisual technology can create anxiety, so our Try and Buy programs help keep you worry-free.
Looking for a hassle-free implementation?
Our dedicated, in-house commercial audiovisual systems team allows us to leverage our furniture, architectural and technology experience—meaning you get the most successful and efficient installation.
Our AV Help Desk is also here to support you. Contact them at tebhcpner%25erq-guernq%23pbz@no-spam.com or call 800.562.0068 AV ENGINEERING | PROGRAMMING
Our CTS-D certified engineers collaborate with furniture designers and outside contractors to incorporate audiovisual systems within your space. PROJECT MANAGEMENT
Our experienced project managers work with your extended project team to create and execute a coordinated effort for a seamless integration for your workspace. AV LABORATORY
Rigorous testing and approval prior to installation at our quality control AV Lab in Wilmington, MA, ensures minimal time and disruption on site.
LEARN MORE